The Contract and legal document drafting ONLINE seminar is an intensive training event for practising lawyers, paralegals, business people and linguists held over 2 half-day sessions. It will improve participants' knowledge of Contract law and learn the necessary skills of writing clear, concise contracts.
The training is designed to improve the knowledge and understanding of the essential skills of drafting clear contracts and contract clauses, including guarantees, indemnities, warranties, representations and other contract terms, together with their use and effect.
The seminar includes basic legal concepts in contract law, its rights, remedies and enforceability.  This intensive seminar will be delivered by an experienced British lawyer/linguist used to the multicultural, international flavour of modern business.
The seminar will cover not only the practical knowledge needed by lawyers working in international commerce but will also simulate an international contract negotiation scenario, with simulated strategy meetings, and tactical argument development. There will be numerous exercises, for the participants to work through exercises based on the material in the presentations.
All of this requires constant input from the participants to ensure they gain a solid working ability to write clear, concise contracts which achieve their objectives.
Schedule:
1 Feb 2023: 09:00 AM – 01:00 PM
2 Feb 2023: 09:00 AM – 01:00 PM
Venue:
The event will be held online (ZOOM platform)
Program includes:
The basics of good drafting
Using plain English in contracts
Planning and structure of the contract
Contract law relating to requirements needed in the contract
Being exact and concise in contracts
Negotiating and recording deals
Use of understandable contract language
Use of parallel grammar structures
Use of Boilerplate clauses
Use of Warranties, Indemnities, Covenants,
Representations and Guarantees
Termination Clauses
Accuracy in contract language
Participants will learn how to:

Recognize the essential ingredients of binding contracts
Avoid basic errors which invalidate contracts or cause confusion later
Understand the importance and characteristics of good drafting
Be able to draft well-structured, practical, clear and concise documents
Be able to comment effectively and sensibly on other lawyers' documents
Approach drafting with increased confidence 
Use clear specific words and phrases to set out obligations and benefits
Who should attend:

Legal directors and corporate counsel;
Practising lawyers;
Legal practitioners advising international trading companies;
Business people involved in international trade;
Lawyer-linguists and legal translators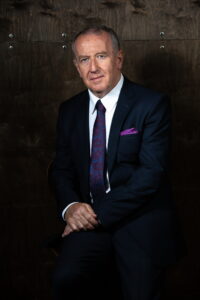 TRAINER: RICHARD BRADY
General Director: British Legal Centre
Richard Brady's initial career was as a lawyer qualifying in 1976 and then spending 8 years as a police prosecutor in Southern England before leaving to develop his own law practice in London. In 1997 Richard re-qualified as a specialist in Finance and Insurance following his experience of running a client's medical expenses insurance company in the Middle East. He then spent the next 7 years working in the City of London in banking and finance.
In 2005 he decided to leave the City of London and, after quickly qualifying as a teacher of English, began to travel around the world. He started to teach legal English and law in Eastern Europe to practising lawyers whom he had met through his law practice. Richard became aware of the opportunities for training and communication offered by new technology, and since 2008 he has been the head of the British Legal Centre.
Since 2005 Richard has specialized in teaching professional skills to lawyers and other executives, in many law, and audit companies in Europe and Asia, including Ernst & Young, Price Waterhouse Cooper's, Shoenherr's, Norr Steifenhoffer Lutz, Deloitte and Touche, Baker McKenzie, and Shalakany Law Office, as well as conducting training at legal departments of many commercial corporations in Europe and Asia. The British Legal Centre has built up a strong company presence in Brazil and Egypt and is also a partner of the Deloitte Academy of the Caucuses in Central Asia. Currently BLC courses are being integrated into the Law Degree courses of several leading Universities in the Middle and Near East.
Contact us: szkolenia@iuridico.pl
Registration: REGISTER HERE